Founder's Message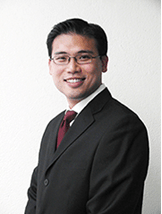 Our company envisions to be a global leader in manpower solutions by providing a "one-stop service" on manpower needs, both to employers and job seekers. This can eventuate through:
1) Providing solution to employers on employment of full-time staff by assisting them to reach out to a bigger pool of candidates locally and in foreign countries. Bridging gaps between employers and job seekers by providing a platform that matches job types, capabilities, positions, remuneration, expectations and locations for both parties;
2) Providing trained staff to clients to fill up their immediate or ad hoc need, and also assisting clients in managing events or other job functions;
3) Enhance the quality and skill-set of all staff by providing relevant skill based training through carefully selected qualified trainers.

Mr Winston Sim
CEO / Founder